Jaguar1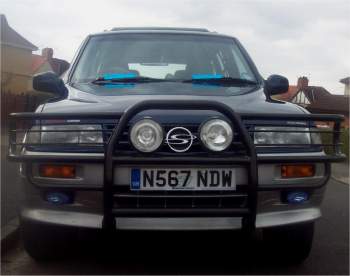 Hello there, My name is Andy and I live in Bristol,UK. Originally from Gloucester, moved here in 1985. I bought my Musso about 3 years ago from a friend of a friend for the princely sum of £3600 - a bargain as I later found
The alarm and central locking was not working when I bought it, so I had a new Toad system fitted here in Bristol for £200. This sorted the central locking, alarm and immobiliser out, and all work perfectly.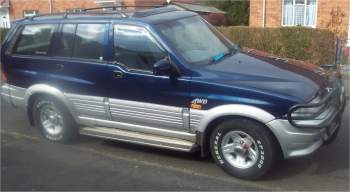 I have only made a few mods up till now - namely wind deflectors for sunroof and side windows, a new set of tyres with logo's,a rear brake light, a front bar with lighting, and recently I installed a set of roof rails from an escort estate - don't they look good!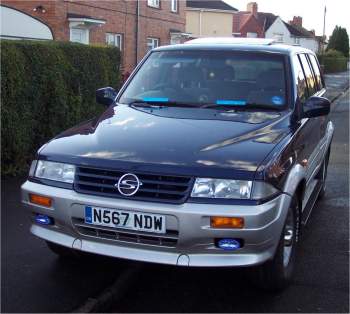 My musso is a 2.9 SE diesel and now has 120,000 miles on the clock. I am a carpenter and I use it for work every day, it holds loads!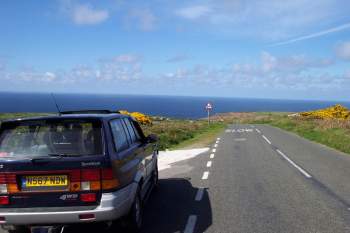 My partner Elaine and I own a Bailey caravan which we take to west Cornwall every year (St. Just) and the Musso tows it fine as long as I remember to change down on hills! I have also towed a speed boat very easily and regularly tow a trailer.I have used the Musso off-road a few times, but my tyres, combined with the weight of the car seem to make it hard going, although I intend to change the tyres soon.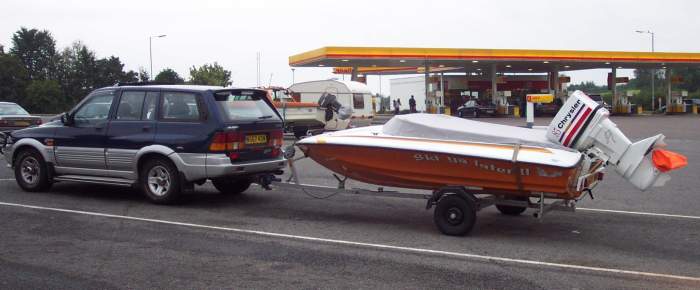 Since joining the club, I have had lots of help from other members (scenic, wizard, crazymusso to name a few) and think this is a fantastic club for owners and enthusiasts alike.